Fast food delivery services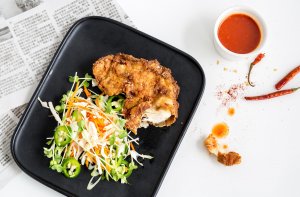 What's for dinner? Venture capitalists have been betting big that you'll turn to one of a growing number of food delivery services for an answer. The on-demand services range from providing ingredients and recipes to delivering pre-cooked gourmet meals to your doorstep.
Recipe and ingredient subscription services Blue Apron and Hello Fresh have each landed $193 million in total investment capital; and an ever-growing list of similar companies also have been funded generously in the past three years. Add to the category services such GrubHub and Seamless, essentially logistics companies that deliver restaurant fare, and startups like Maple and Gobble, which have their own kitchens and operate solely in the home delivery space, and you have a hot and burgeoning industry that didn't exist five years ago.
Even Uber and Amazon are getting in on the act: UberEATS is now delivering restaurant meals in less than ten minutes in four U.S. cities; Amazon promises one hour delivery of groceries and prepared meals in a handful of markets.
But it's not an easy business. Good Eggs, a San Francisco-based that delivered groceries and prepared food, recently closed its doors, citing the difficulties of scaling and supply chain management.
"The [companies] that succeed will be the ones that build differentiated products, solve complex operational challenges, and create brands that customers are emotionally involved with, " contends Blue Apron co-founder and CEO Matt Salzberg. His company recently opened a third distribution center and now delivers meals across the continental U.S.
Some of the startups are pivoting, too. Take, for example, Gobble, which founder Ooshma Garg launched in 2010 as a traditional prepared meal delivery service. Last spring, she changed her model and now delivers dinner kits that can be prepared in ten minutes and in one pan. Prices start at $11.95 per meal. She says the company learned that "getting food in a takeout box was not satisfying [to some working parents] because people felt guilty about not actually cooking."
Other companies that have also iterated their models to differentiate themselves from the pack: BodyOm delivers healthy snacks similar to another service, Nature Box but it offers only raw food; Zesty competes with traditional delivery companies like Seamless by offering only healthy meals with nutritional info and calorie counts. "No one product will own the entire market, " says Garg. "A lot of these companies are complementary with one another."
Here's a rundown of the market and its major players:
Recipe and ingredient dinner kits: Blue Apron, Hello Fresh and Plated are the most established players and offer subscription boxes that include recipes and ingredients for three dinners per week for at least two people. Costs range from $10 – $15 per dinner, and the services offer varying degrees of customization. Smaller players such as Marley Spoon, PeachDish, Home Chef, Gobble offer a spin on the same model and may have more limited delivery areas.
You might also like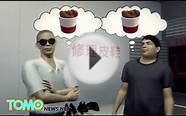 Fast food and idiots: Delivery too slow, so they took the ...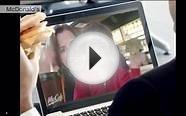 McDonalds Considers Breakfast Day and Night, Delivery Service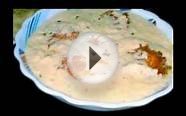 Shreeji Fast Food Food Parcel Service in Ahmedabad, Khana ...
Cos30 - Children's Claritin Allergy 24 Hour Fast Relief Non-drowsy Grape Flavored - 50 Chewable Tablets


Grocery




Non-Drowsy Allergy Relief for children ages 2 years and older
First solid dose form for ages 2+ in Allergy Category
Angus Mini Cheeseburgers


Grocery (Schwans Home Service)




Made with Angus Beef!
Ready in less than 2 minutes.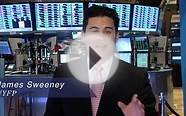 Fast food even faster? Burger King tries home delivery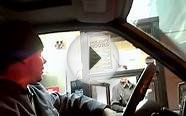 Experiments in Fast Food Delivery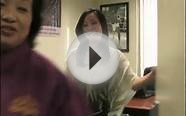 Las Vegas Food Delivery Service - Chinese & Thai Restaurant
Turkey Mignon


Grocery (Schwans Home Service)




Lean white turkey breast meat
Wrapped in Hardwood Smoked Bacon
Individually wrapped for convenience
Goes from freezer to grill
Pop-up timer included

Cos28 Kirkland Signature Aller-fex Non Drowsy 24 Hours Allergy Fast Relief - 120 Tablets of 180mg Each


Grocery




asthma
hay fever
upset stomach
eye inflammation
eczema (a skin disease)

Scs18 Children's Claritin Allergy 24 Hour Fast Relief Non-drowsy for Indoor Outdoor Allergies Dye-free Grape Taste Flavored Ages 2 Years to Older - 2 Packs of 4 Oz Bottle


Grocery




Scs18 Children s Claritin Allergy 24 Hour
Fast Relief Non-drowsy for Indoor Outdoor Allergies Dye-free Grape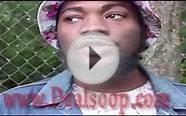 Genius! - Guys Opens Up A Fast Food Delivering Service For ...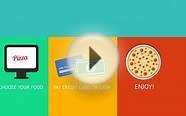 Food Delivery
Popular Q&A
How To Run a Fast Food Delivery Service
With the way of life these days, many people have little time to go out for food. And so aside from fast food chains, a fast food delivery service is a good way to go.
What is the number to a fast food delivery service in monterey California
Doorbell Dining - 882 Abrego St, Monterey - (831) 373-3333. anytime 24/7!
Good names for a fast food delivery service aimed at children? | Yahoo Answers