Organic food delivery San Diego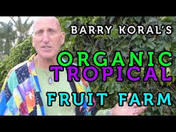 Sage Mountain Farm
Hemet, CA
USDA Certified Organic
www.sagemountainfarm.com

Our names are Phil and Juany Noble. Together, we own and operate Sage Mountain Farm. We are an active part of the organic food revolution that is sweeping across our country.

SonRise Ranch
Carmel Valley, CA
Grass-fed & Pastured Meats
www.son-riseranchstore.com

We are not certified organic - but feed only organic feeds and use no pesticides. We are an all natural family farm that produces home grown foods. Our products include USDA approved, by the pound grass-fed beef. We offer humanely treated, antibiotic free pork and truly free-range chicken. We have hogs on pasture and many of our animals (pork and chicken) are fed milk by-products, which result in a deep, rich flavor that generations before us enjoyed. We use IRG (intense rotational grazing) methods to feed our animals the freshest, rapidly growing green grass possible, with minimal impact to the land and surrounding environment.

We are deeply committed to the principles of small farming and sustainable agriculture

Sundial Farms
Vista, CA
Hydroponic, Natural Farming Methods
www.sundialfarmca.com

_Sundial Farm is a family owned business located in rural Vista, California an area that provides pristine year round weather for growing and cultivation of vegetables. Our goal is to provide fresh, local and sustainable vegetables to the San Diego area.

Wonderland Produce
Vista, CA
Hydroponic, Natural Farming Methods

Wonderland Produce, located just north of San Diego in Vista, CA, utilizes greenhouse hydroponic systems along with natural sunlight and beneficial insects to grow high quality, delicious, nutritious, pesticide free produce.
Smit Orchards was established in 1969 by the Smit Family. Smit Orchards has been successful by focus on growing high quality organic fruit. Going for quality over quantity has helped create a reliable brand of fruit that is always in demand. Smit Orchards is still run by family and plans on continuing to do so.

The Market Place Trading Company
Valley Center, CA
CCOF Certified Organic

"I know we don't have a cute name with a little red barn on our logo but we are the real deal and we always have been. We are CCOF certified organic. We only grow organic; we are not a mixed operation. We do not even use the organically allowed sprays, because they also kill the beneficial insects. Rather we use predator, and beneficial insects to make a perfectly balanced eco system on our ranch. What can I say? We are believers, always have been even before it became popular." BJ Owner/Farmer
Koral's Tropical Fruit Farm
Vista, CA
This farm uses natural farming methods

Barry Koral is a local San Diego farmer who specializes in growing All Natural Tropical Fruit with so much joy and love you can taste it in every bite. Barry is a multi-dimensional artist. He's created, among other things: A Found Art Museum on his property, Artistic Tile Mosaics, Paintings, Drawings and Greeting Cards and Soul Poetry powered by Divine Inspiration.
The "Bahati Mamas" are eleven hardworking women who have been life-long farmers. They are Bantu refugees who were displaced from their homes by the brutal civil war in Somalia. After nearly 17 years in refugee camps, the mamas were given a chance to start over in the United States. Through enormous tenacity and perseverance, they built new lives for themselves and their children, once again around farming, after graduating from the International Rescue Committee's Refugee Entrepreneurial Agriculture Program (REAP). In their native language, Kizigua, "bahati" means "lucky." The "Bahati Mamas" consider themselves lucky to have this opportunity and are committed to bringing you the finest quality produce.
You might also like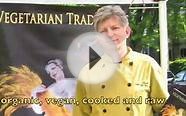 San Diego Roots Sustainable Food Project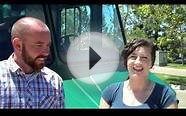 Food Farm - Dave & Kari Rich - San Diego Food Truck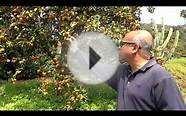 Organic Kumquats - Harvest of the Month - San Diego Farm ...
Drunk Wind Colorful Forest Leaf Diamond Stone Sexy Flower Choker Necklace (Blue)


Jewelry (Drunk Wind)




Fashion accessories and sold by Drunk Wind
With it you will look more charming and attractive
The girl at the first sight of jewelry
Beautiful styling for women
Easy for dressing match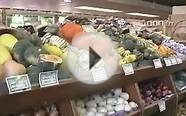 From Farm to Fork: San Diego Roots Sustainable Food Project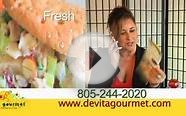 meal delivery service San Diego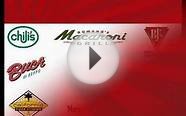 San Diego Restaurant Delivery Service, San Diego Food Deliv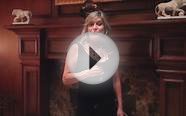 The Flavor Chef- Catering, Organic Meal Delivery Video San ...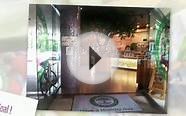 Organic Catering San Diego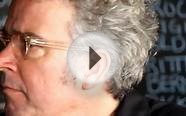 Local Organic Sustainable Food in San Diego Restaurants
Popular Q&A
What is the number for a 24 hour food delivery place in San Diego, California
Broadways Pizza 1008 Broadway San Diego, 92101 Phone: 619-232-6264 They specialize in delivery services 24/7.