Greek food Delivery Mississauga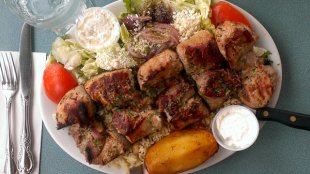 We don't have many Greek restaurants in Mississauga, but the ones we do have are absolutely delicious. I don't know about you, but when I'm hungry there is nothing better than Greek food due to the portions and selection. Here are the top five Greek restaurants in Mississauga:
1 -
Located on Dundas East past Dixie (just before you hit Etobicoke) is the best Greek place in Mississauga. Thank God this gem is not in Toronto, or else we wouldn't have been able to put it on the list! I've been here a few times and it's consistently delicious. Once you walk in, the atmosphere feels like you are traveling to a mystical place in Greece - or at least I assume it does, as I've never been to Greece. The pork souvlaki was cooked to perfection with nice, big chunks of meat that were juicy and seasoned perfectly. The Greek salad was very fresh and the tomatoes were nice and soft.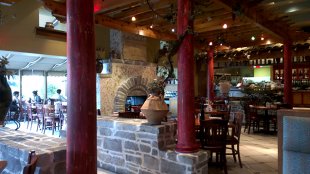 2 - Peter's On Eglinton
Located on the corner of Eglinton and Tomken is a place that you've passed by hundreds of times called Peter's on Eglinton. I ordered the Souvlaki Dinner and the server actually warned me about the dish's size and asked if I was sure. It's so big they had to make a Souvlaki Dinner Junior, which is still bigger than most normal dishes found at other restaurants. A quick scan of this place suggests it's geared towards a more mature, sophisticated crowd. It's very nice inside with a lot of attention to detail in the interior design. As for my daring dinner, I couldn't believe size of it and the plate weighed about 10 pounds. It came with two knives, two tzatziki sauces, half a tomato, a full potato and three pounds of meat. It tasted good, in case you were wondering.
3 - Jessie's
Jessie's is located in an industrial plaza at Kennedy and Matheson and boasts huge lunchtime line-ups - and for good reason. This place has a little bit of everything, from great food to large quantities to great service and good prices. All four are hard to find.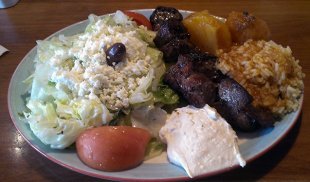 When you first walk in, you'll see a chalkboard that shows all the specials and the special that stuck out was the beef brisket on a bun. You can also find a smoked meat sandwich. You watch that meat being sliced and put on rye right in front of your eyes. You can also watch them prepare the most popular dish on the chalkboard menu: the chicken Souvlaki dinner. Two pieces of advice: get there a little before noon to avoid the lunch rush and bring cash, as this place does not accept debit or credit. Enjoy and you're welcome!
What you need to try: Chicken Souvlaki
4 -
I've passed by this place so many times in Port Credit, which is located on the east side of HWY 10 on Lakeshore. It's a big blue building that you have seen before too. This place is especially nice in the summer, as it has a gorgeous and huge patio overlooking Port Credit. This is a higher-end Greek restaurant that has a real traditional Greek feel to it. I assume it has a traditional high-end Greek feel to it because, according to our server, the owner also owns a five-star restaurant in Greece. The server also said the only difference between a five-star Greek place and this one is that a five-star doesn't serve pita.
You might also like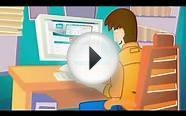 Delivery food and drinks, order online from Juanlotrae.com ...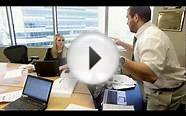 GrubSquad - Online Restaurant Order and Delivery Food Service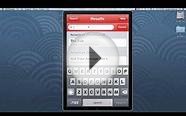 Boston Restaurant Delivery Order Food Online
Vita Coco Coconut Water, Pure, 11.1 Ounce (Pack of 12)


Grocery (Vita Coco)




Pure vitamin and mineral rich coconut water
Great source of potassium, fat and cholesterol free
Comes in eco- and socially-responsible Tetra Pak packaging with a convenient resealable cap
Kosher, gluten-free, and vegan-approved
Hydrate naturally
Haribo Gummi Candy Gold-Bears, 5-Pound Bag


Grocery (Haribo)




One 5-pound bag containing approximately 985 pieces
Naturally flavored with balanced sweetness
Mouth watering, colorful candy
Flavors are pineapple (white), strawberry (green), lemon (yellow), orange (orange), and raspberry (red)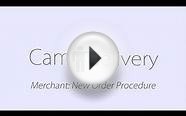 Merchant New Order Received: Online Food Ordering Delivery ...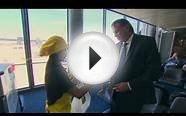 App lets you order food for delivery at your airport gate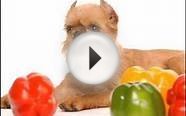 order food delivery
Amazing Grass Green SuperFood Original, 30 Servings, 8.5 Ounces


Grocery (Amazing Grass)




Green SuperFood is packed full of nature s more nourishing, cleansing and potent superfoods, alkalizing greens, antioxidant-rich fruits and support herbs
Certified Organic by CCOF, Vegan, Gluten Free, Non GMO, Kosher, Raw
Original, natural and organic flavor provides a powerful dose of whole food nutrition in each serving
Mix one serving with 8 or more ounces of water, juice, or mixed into your favorite smoothie!
30 servings, 8.5 ounces

Jolly Rancher Hard Candy Assortment, 5-Pound Bag


Grocery (Jolly Rancher)




Perfect for party favors, fun décor, and everyday snacking
Delicious on their own or incorporated into desserts
5-pound bag ensures there is plenty to go around
Flavors include watermelon, apple, cherry, grape, and blue raspberry
Includes 1 bag of Jolly Rancher Original Hard Candy (5-pound bag)

Japanese Kit Kat - Maccha Green Tea Bag 4.91 oz by Nestle


Grocery (Nestle)




There are 12 of mini size kitkats ( 2 finger ) in the bag.
1 mini size kitkat is about 0.4 oz.
Uji Gyokuro tea leaves into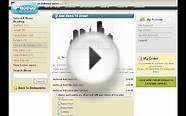 Food Delivery - Order Online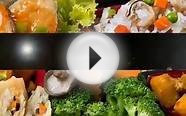 Order Online Food Delivery In Florida -foodoozle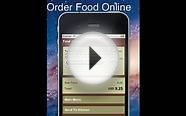 food order online
Popular Q&A
Food delivery Mississauga !!? | Yahoo Answers
Just Eats has listings. Enter your postal code into the box.

Fast food delivery. ? | Yahoo Answers
Nope. Sounds like an opportunity for you to start a business though...
AL