Healthy food Delivery Ottawa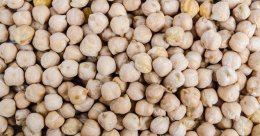 Historically, ordering takeout or delivery has usually revolved around fast food staples like pizza and Chinese. Lately, however, Indian food has risen in popularity, becoming a popular choice for food delivery in Ottawa.
Indian food is lauded for its diverse range and rich flavours, and Indian restaurants in downtown Ottawa enjoy a clientele that seek out spicy, or vegetarian, or nutritious meals that are far from run-of-the-mill. Even despite many dishes being cooked in indulgently creamy sauces, it has become a popular choice amongst health-conscious eaters, particularly thanks to the wide variety of vegetables and other healthy choices. Here are a few tips to keep in mind when ordering Indian food delivery for Ottawa's health-conscious dieters:
Forego All Things Fried
Most people watching their calorie or fat intake are well aware that fried food is a no-no—good restaurants in downtown Ottawa know this too. With Indian food, this is no different; fried Items include samosas and tempura-battered padoka. If there's something on the menu that you're not sure about, make sure you ask!
Choose Chickpeas
You can rarely go wrong with ordering chickpeas or lentils with your meal. Not only do they taste amazing no matter how they're prepared, they also contain a high amount of both fibre and protein. And as if that wasn't enough, they're filling too!
Pass on the Paneer
Paneer is a full-fat cheese, often cooked with various dishes, such as palak paneer—a delicious but very high-calorie meal. Similarly, ghee (clarified butter) and malai (cream) are used generously in some dishes. Both of these have a high calorie and fat content. If you're watching your calorie intake, pass on these ingredients to make sure the meal you ordered isn't one you'll regret!
Try Tandoori
A tandoor is a traditional clay oven used by Indian restaurants. Tandoori-cooked foods are always a safe and nutritious bet, including fish, chicken, and shrimp. Popular tandoori dishes include seekh kebab and chicken tikka.
Pad your Plate—with Veggies
This rule of thumb—along with keeping rice and bread to a minimum—applies to many restaurants in downtown Ottawa, regardless of what they serve. In Indian restaurants, aloo gobi is a delicious dish consisting of cauliflower, turmeric, and other spices. If you still want to load up on carbs, choose whole wheat chapati bread over the usual naan, and keep your rice to a serving size no bigger than your fist.
Keep in mind that all Indian restaurants cook with different traditions, but the guidelines above will nevertheless point you in the right directions of an Indian meal that's nutritious, delicious, and worth ordering for food delivery in Ottawa!
Nuby Garden Fresh Fruitsicle Frozen Pop Tray


Baby Product (Nuby)




Perfectly shaped for small hands and the clever design catches any drips.
Perfect for fresh homemade puree fruitsicles, they can also be used for teething babies to help soothe sore gums.
Each pack includes 4 molds with handles and a Freezer tray.
Freeze and feed popsicle molds: turn fresh fruit/veggie puree or juice into popsicles. 4 popsicle molds each hold 1 fluid ounce reusable popsicle sticks sized for...
BPA FREE/ 6 Months +
Freeze and feed popsicle molds: turn fresh fruit/veggie puree or juice into popsicles
4 popsicle molds each hold 1 fluid ounce reusable popsicle sticks sized for little hands
Wide popsicle holder base catches any drips as it melts