Cheap Organic food Delivered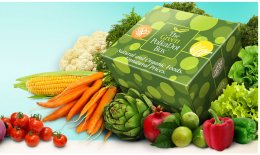 By Rachel Chemerynski
Anyone who prides themselves on purchasing whole, organic food and products knows very well how costly it can be, and that's not just on the bill alone. After factoring in sky-high gas expenses, potential babysitter fees, chaotic aisles, long lines and precious personal time, that $300 receipt can feel quite daunting.
Enter The Green PolkaDot Box (GPDB), an online buying collective featuring organic, non-GMO foods and products at a bargain price (at up to 60 percent off retail). The concept is simple: members residing anywhere in the U.S. (including Alaska, Hawaii and Puerto Rico) can place the items they want to purchase in their personal shopping cart, and within days it's delivered straight to their home in a charming green spotted box.
Founded by Rod A. Smith, this family-run business just launched on December 19, 2011 with their headquarters in Square Forks, Utah. While relatively new, GPDB currently features 150 of the nation's top organic food brands and approximately 1, 400 products, and are constantly adding to those numbers each week. In fact, Rod expects to add an additional 100 brands in the next few months, including an array of organic meats, fish, dairy products and vegan/vegetarian meals.
The idea of creating an online wholesale membership club for organic, whole foods came to Rod back in early 2007. According to Rod, there had been nothing similar, and he knew he'd have to prove himself, thus he spent nine months researching the concept and speaking to manufacturers before he gave birth to the brand.
Luckily, we were able to talk one-on-one with Rod to learn exactly how The Green PolkaDot Box works. Below, he discusses the importance of green, organic living, unique membership options, and the organization's hope of becoming "the largest, most influential 'buying collective' in America."
Green PolkaDot Box is definitely an interesting company name. Where did it originate?
Rod: The name came as a result of a discussion with my wife on an early Saturday morning in November of 2007. We talked about trying to come up with a concept that could be branded nationally supporting the green movement, and to give versatility to focus on business aspects such as shopping, and learning the links between dietary lifestyle and chronic disease. My wife and I knew going into this business that we would have diverse objectives. One, providing healthy foods at the lowest possible price and two, providing consumer education at a grass roots level about the ravaging effects of our typical American diet. We wanted to help consumers realize they are what they eat or they will become what they eat.
You might also like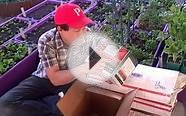 Lowest Delivered Prices on Compost Tea & other Organic ...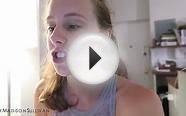 ORGANIC FOOD SHOP ONLINE -- Thrive Market Review | Emily ...
CoQ10 240 SoftGels ★ 100% MONEY BACK GUARANTEE ★ High Absorption Coenzyme Q10 Supporting Healthy Heart & Cardiovascular System - Made in the USA to GMP Standards - Up To 8 Months Co Q 10 Supply
Health and Beauty (Purely Holistic)
✔ 240 SOFTGELS - 8 MONTHS SUPPLY - You receive 8 months supply (at 100mg per day) of our premium CoQ10 softgels. You won t find a similar quality product at the...
✔ 100% PEACE OF MIND WITH USA MADE COENZYME Q 10: No need to risk your health with cheap imported supplements. Purely Holistic CoQ10 is produced right here in the...
✔ NO RISK GUARANTEE - The unbeatable Purely Holistic Promise is a no questions asked money back guarantee allowing you to improve your health with ZERO risk. If...
✔ SOFTGELS FOR MAXIMUM ABSORPTION - Our softgels are designed to be easy to swallow, they also INCREASE absorption. An independent medical study concluded that...
✔ A HEALTHIER HEART & CARDIOVASCULAR SYSTEM - Our CoQ10 has been scientifically formulated to provide ENHANCED absorption into the bloodstream. It promotes...
Organic Worm Farm + 200 Live Red Wiggler Mail-back Card + Coco Coir Brick


Lawn & Patio (Flora)




Turn key kit
Includes worm farm, redemption card for live worms delivered to your door and a coco brick
Greatest value on Amazon
Incredible system for the organic enviro friendly gardener
Another great item from Flora Hydroponics
Bulk Almond Slices - 5 lb - Fast Fresh Nuts


Grocery (Fast Fresh Nuts)




5 lb bag of premium sliced almonds
Handy Bulk-bag which is reusable and resealable
Best quality sliced almonds, great for salads and snacking
Fast Fresh Nut Guarantee
Search for our other great Fast Fresh Nut products!!

DeepHeather Enewno Cactus Chef Casual T Shirts For Adult Size XS


Sports (Enewno)




If You Need Other Colors,Please Kindly Contact With Us.
Size Up If You Are In Between Sizes.
Delivered Time:7~15 Day.
Machine Washable.
100% Cotton High Quality T-shirts For Men.

Sunkist Fruit Shapes, 8 Ounce (Pack of 5)


Grocery (Betty Crocker Fruit Snacks)




Includes 5 8-ounce boxes, each with 10 snack pouches
Fun fruit shapes; 9 calories per pouch
Mixed fruit flavored snacks made with real fruit juice
Great on-the-go snack; made in the United States
Good source of calcium; 1% daily value of Vitamin C
Popular Q&A
What cells are found in a sponges body that deliver food to the organisms cell?
The Archaeocytes ingest and digest food caught by the choanocyte collars and transport nutrients to the other cells of the sponge.
Where can one get organic food delivered to them?
There are many companies that offer delivery of organic food some websites are the Ocado website, the Riverford website and the farmfreshtoyou website. The stocks, service area and products typically vary between websites.