Chicago Organic food delivery
/script type="text/javascript" src=" ">/script> /a href=" " style="font-family: Arial, Helvetica, sans-serif;">/font size="2">/font>/a> /br>/br>/br>/br>/br>
//td> /> / /tbody>/table> /body marginheight="0" marginwidth="0" leftmargin="0" topmargin="0" bgcolor="#66cc66"> /table cellspacing="0" cellpadding="0" border="0"> /tbody>/tr>
Contact Us | Produce | Delivery | Newsletters | Directions | Tell a Friend, Send an Email!
NOW DELIVERING TO PILSEN, WICKER PARK, LOGAN SQUARE, UKRAINIAN VILLAGE, THE LOOP AND SOUTH LOOP!
We are currently delivering to Evanston and Chicago. Just fill out the form below and we'll give you a call back soon.
We offer 6 types of fresh produce boxes for delivery.
Mixed fruits and veggies
$15 Box + Delivery
$25.50 Box + Delivery
$33 Box + Delivery
Just fruit
$15 Box + Delivery
$25.50 Box + Delivery
Just veggies
$15 Box + Delivery
Raw box (fewer starchy vegetables)
$20 Box + Delivery
The contents of our boxes change weekly, but to give you an idea of the quantity, listed below is a sample $25.50 box.
4 Bartlett Pears
5 Nectarines
4 Bananas
6 Gala Apples
2 Delicata Squash
1 Bunch Kale
1 Bunch Cilantro
1 Pint Cherry Tomatoes
1 Bunch Radish
1 Head Romaine Lettuce
1 Head Garlic
Just fruit boxes always include 1-3 extra types of fruit.
PRODUCE DELIVERY
Delivery is now available, starting at $5 for home delivery! We are currently delivering to Evanston and Chicago. Our Chicago delivery area is bordered by the lake to the east, Evanston to the north, Western to the west and the Pilsen neighborhood to the south. subscription, please give us a call a week before you wish to have your first delivery.
/>
Sign up for a produce box for delivery! Fill out the info below and we'll give you a call back in a few days to get you all set up. In most cases, please allow a full week before your first delivery.
* Required
Produce Box you would like to have delivered.
Keep in mind that all boxes will be charged an additional $5 for delivery. If you want more than one box, we can work that out when we finalize your deliveries on the phone. No additional delivery charge if you're having more than one box delivered to the same person and address.
Anything else we need to know?
You might also like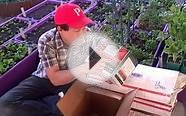 Lowest Delivered Prices on Compost Tea & other Organic ...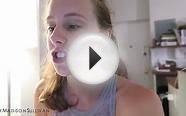 ORGANIC FOOD SHOP ONLINE -- Thrive Market Review | Emily ...
La Cordillera Blend Fair Trade Organic, Metropolis Coffee 12 oz bag, Whole Bean Coffee


Grocery




All Coffees are Roasted to Order
Fast USPS Delivery - Flat Rate $5.99 Shipping Per Roaster
Sealed in a One-Way Degassing Valve Bag for Freshness
Roaster of the Year 2007
Good Food Awards Winner 2014, 2015
Turnbull FarmsTM Fresh Gourmet Quail Eggs - 2 Dozen (24 eggs)


Grocery (Turnbull FarmsTM)




Organic and GMO free. Absolutely no hormones or antibiotics.
We only ship eggs on the same day they were laid. Eggs usually ship faster than the delivery estimate. Contact us if you would like to know when we expect them...
Quail are vegetarian fed with flax to boost Omega 3 and lots of scraps from our produce gardens.
Turnbull FarmsTM
Pictured are our retail packages. We use a variety of different cartons for shipping that are more secure for the eggs during transport.