Healthy Foods for mother after Delivery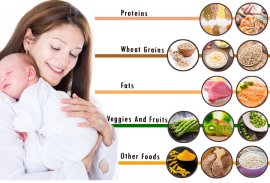 After nine long months of waiting, you've finally delivered your baby and you just don't seem to contain your joy. The little baby in your arms is nothing less than a bundle of joy, and you'll do literally everything possible to make sure your baby is healthy and well nourished. You may have paid extra attention to your diet during the pregnancy period, but guess what, it's not over yet!
Pregnancy and childbirth saps a lot of energy and nutrients from your body and you certainly do not want to fall ill right after your baby has been born. What's more, you'll also be breastfeeding now, so you have to choose the healthiest foods possible to keep both yourself and your little baby healthy and energetic. To help you out, we've listed the foods you need to include in your diet after delivery of baby.
Foods to Include in Diet After Delivery:

Ideally, following the birth of your baby, every food that you choose should be healthy and nutritious to make up for the strenuous job of pregnancy and childbirth. Here are 5 healthy food options of diet for mother after delivery:
1. Proteins:
According to a study conducted by a team of researchers at Ohio State University, post partum moms need around 71 grams of extra protein in addition to their daily requirements. Adding more protein foods to your diet is therefore, a must during this period.
It is a good idea to add more dairy products to your diet as they don't just give you your required proteins but also get your body the extra calcium you need. If you're a vegan, you can add more pulses, seeds and legumes to your diet to get your protein content while non-vegetarians can easily consume lean meats and poultry foods.
2. Whole Grains:

Carbohydrates are the quickest source of energy for you during this crucial period in your life, and you will now need a lot of energy to produce milk for your newborn. While simple sugars may seem like a good option when it comes to getting energy, they are not reliable. They tend to raise blood sugar levels fast and drop them down suddenly, which could leave you feel tired and weak.
Complex carbohydrates present in whole grains like quinoa, brown rice, barley, oatmeal and bulgur are a good option- they get absorbed more slowly and stabilize your blood sugar levels, providing you energy without getting you the extra calories like in sugary foods.
3. Fats:
Fats make for a very important part of your diet following childbirth, but you have to make sure you take the right kind of fats. Fatty fish contains omega 3 fatty acids, which will boost the development of brain of your baby.
So make sure you get your 2 servings of catfish, tuna, salmon or Pollock every week, preferably the quality-canned variety so as to cut down the risk of any toxicity whatsoever. It is also a good time to switch to healthier cooking oils like olive oil during the post partum period if you haven't done that already.
4. Veggies and Fruits:

This one obviously doesn't come as a surprise. Veggies and fruits are the best choice when it comes to a post pregnancy diet. They are loaded with fiber that helps promote digestive health and prevents constipation. They also give the body a good supply of important vitamins and minerals, which is great if you're breastfeeding, your baby.
You might also like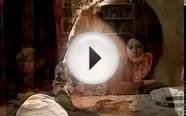 Healthy After-School Snacks for Children : Preparing a ...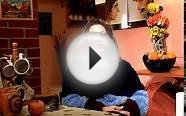 Healthy After-School Snacks for Children : How to Pack ...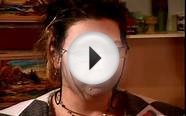 Healthy After-School Snacks for Children : Preparing ...
How to Sew a Button: And Other Nifty Things Your Grandmother Knew


Book (Ballantine Books)




Several sections, including cooking, gardening, cleaning, nesting, saving and entertaining.
Written in witty, down-to-earth style, this book is as entertaining as it is instructive.
Julienne Peeler and Vegetable Peeler - Stainless Steel


Kitchen (miQQi Living)




Food prep is a breeze and effortless with our ultra sharp peeler
Food prep is fun and healthy - create charming vegetable noodles for one and all
Food prep is fast with our dual use julienne and vegetable peeler - get things done doubly fast
Food prep is sexy - your family and guests will be captivated by your marvelous culinary skills
Buy now with confidence - 100% Satisfaction Guaranteed or Your Money Back!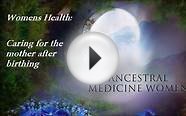 Womens Health - Caring for mother after birth (physically ...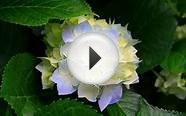 Post-Partum Care: Care for Mother and Newborn After Delivery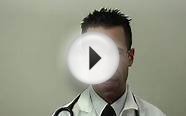 New Mothers - 10 Health Tips for Women After Delivery
Lean PRO Matrix From Next Level Nutrition: 34 Grams of Protein Per Serving, Quality Protein Powder That Taste Amazing. Comprehensive Low Calorie Protein Drink, Low Carb Protein with Added Digestive Enzymes (Cookies and Cream, 2LB)


Health and Beauty (Next Level Nutrition)




Lean Pro Matrix is a comprehensive and low calorie mix of proteins and other nutrients that work synergistically to deliver exactly what your body needs for optimal...
Lean Pro Matrix has a time-released, multi-source blend of quickly assimilated Ion Exchanged Whey Protein Isolates and Ultra Filtered Whey Protein Concentrates to...
Lean Pro Matrix is enriched in glutamine peptide, the most abundant and critical amino acid in the body which is vital for quicker muscle repair and recovery. A...
Lean Pro Matrix also adds Colostrum (Mother s Milk), nature s ultimate lean muscle food. Locked within the human body are long held secrets to lean muscle growth...
To hit even harder with the 34 grams of concentrated protein in each scoop, Lean Pro Matrix incorporates several other essential ingredients that combine to enhance...
Popular Q&A
Where is a Spokane food delivery after midnight?
The Pizza Pipeline 1403 N Division Spokane, WA 99202 (509) 326-6412. They're open until 2:00 AM.
How long do mothers bleed after delivery
Postpartum bleeding, called lochia, can last for up to 6 weeks after childbirth. The bleeding should gradually decrease.
Where do you put the mothers cat food after she has delivered?
The mother cat will want to stay near her kittens so place both water and food near her .